Finally got up Carrot Mountain in West Kelowna. Most hiking friends of mine have been up there and most seem to agree that it's a grunt.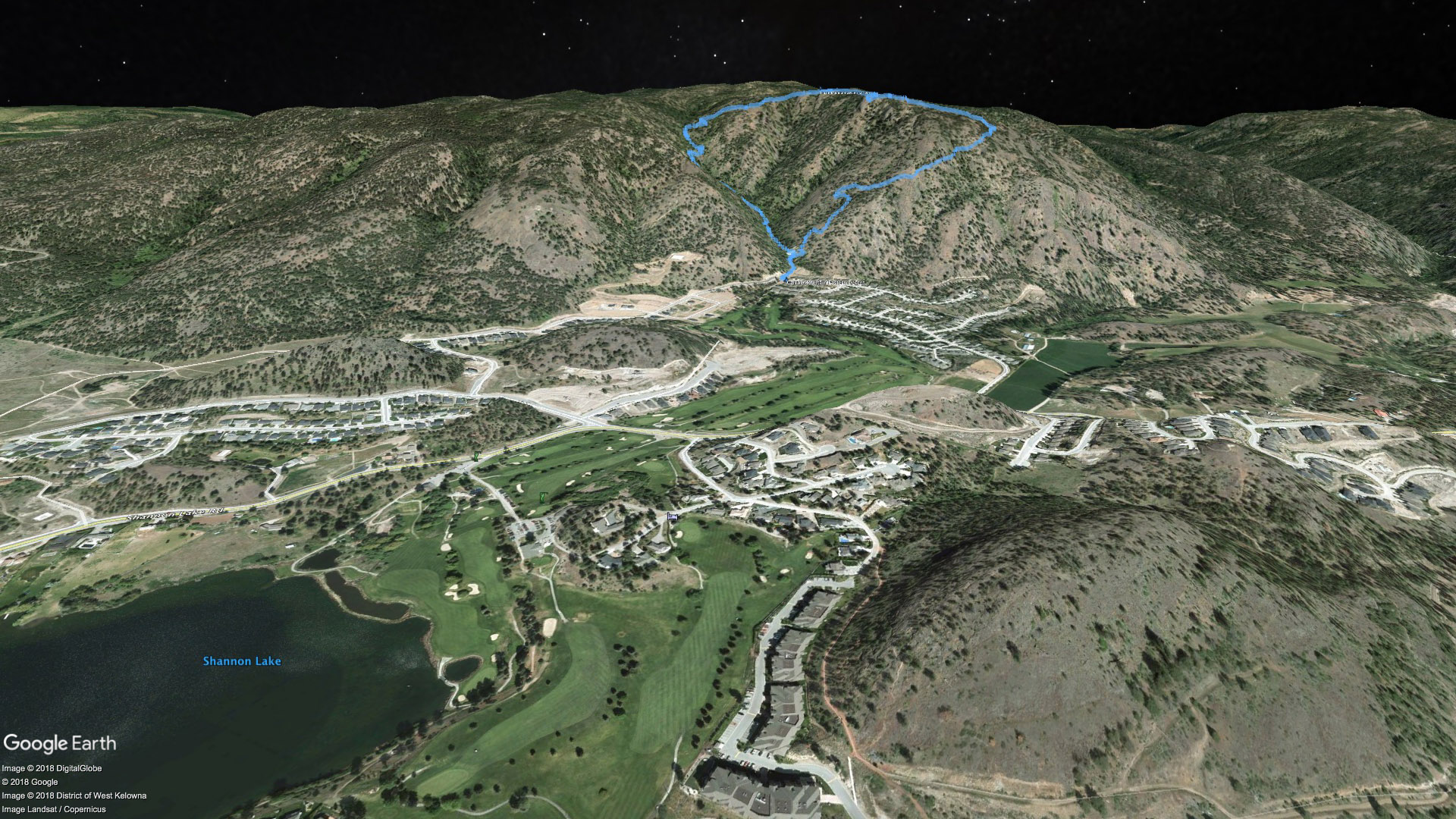 Compounding the grunt factor was the camera baggage. I was somewhere around 70lbs. Fortunately there is a waterfall about half way up that we were able to fill extra water bottles at so we didn't have to pack all the water all the way. This water source seemed to appear and disappear as we hiked. I suspect it is spring fed but we used the water for cooking and coffee and boiled it. The mosquitos in the valley on the hike up were positivley horrific.
Once up top the southerly views are great over West Kelowna. The wind was absolutely howling so we were forced to camp away from the cliff edge to get some shelter.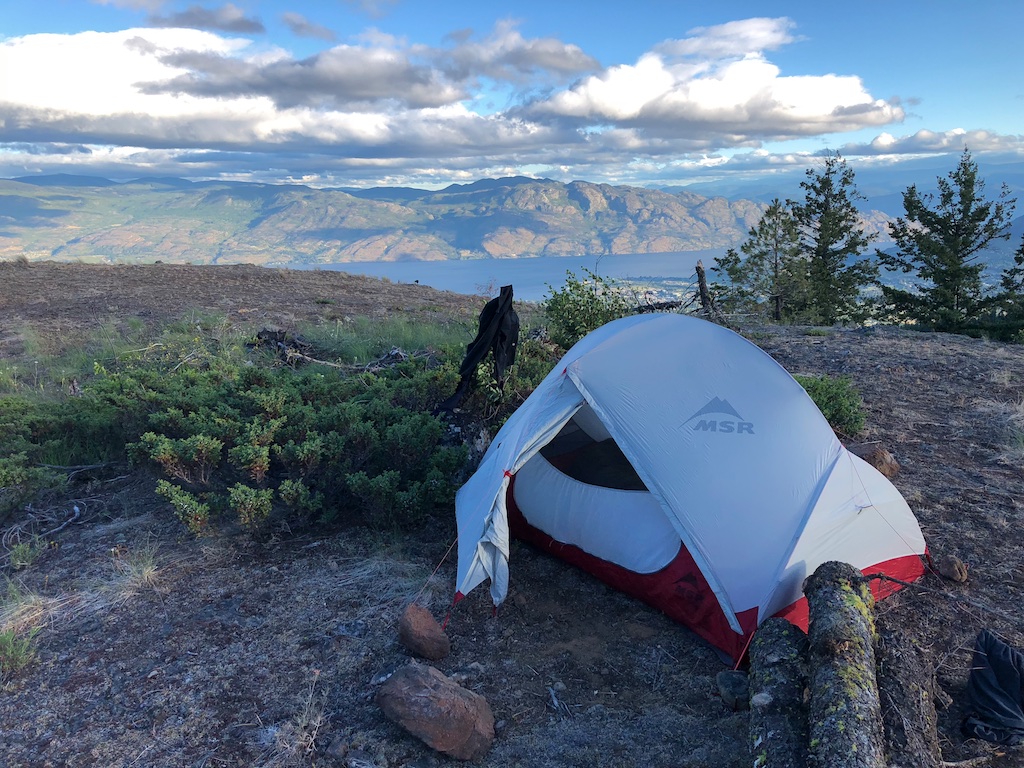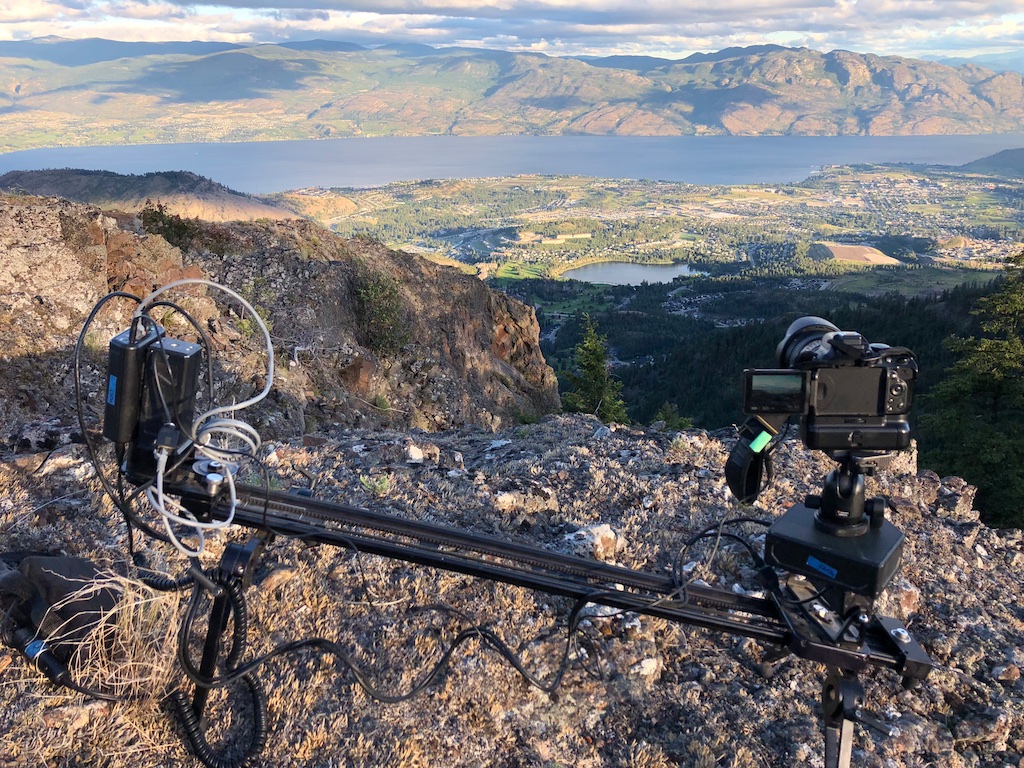 We chose to make a loop out of the trip and decend down the eastern trail. This was similar in steepness to our ascent and a bit slippery with shale. The views and lack of mosquitos made the decent better in my opinion. The hike up was 90 minutes and a bit less for the trip down. Round trip is 6km.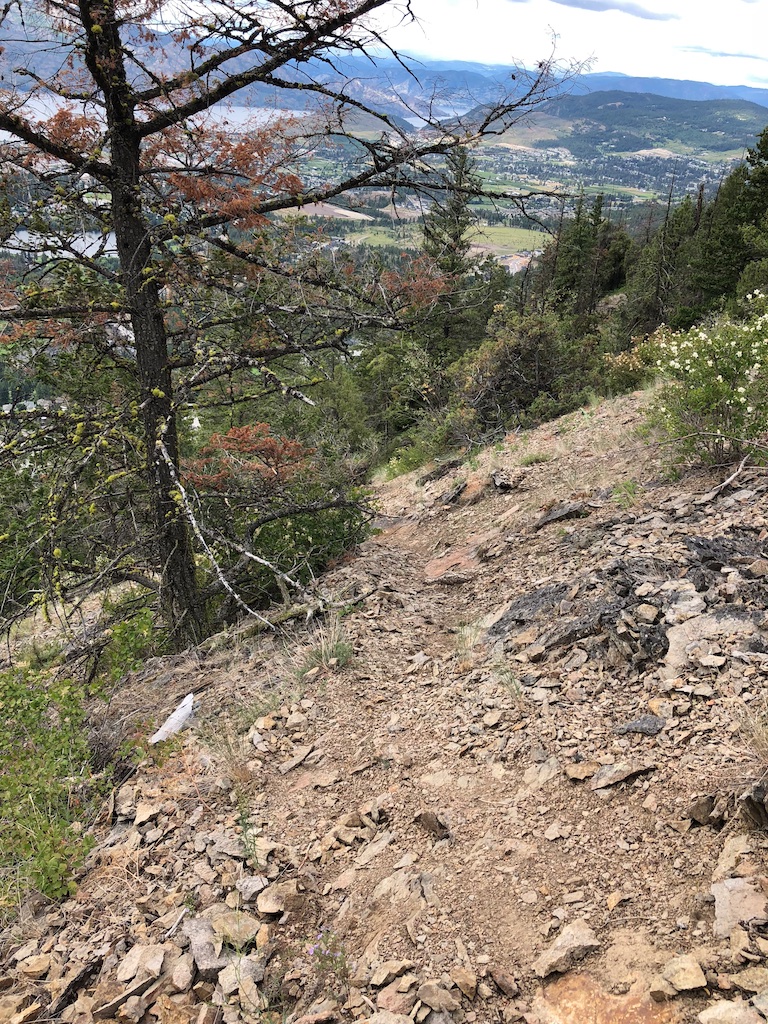 If you wanted to take the east trail to the top you could easily miss the start of it at the watertower. You need to scramble up the steep slope in the centre of the following picture and then you will immediately see the trail rise and dissappear off to your left (west). The obvious trail around the water tower in the picture is the main route up the valley.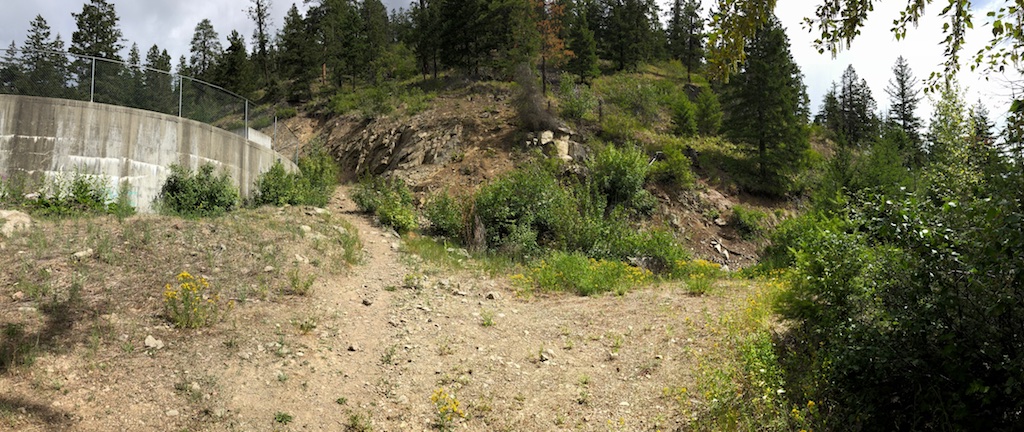 The video starts with a quick iPhone video of the trickling falls and then moves on to a windy timelapse. The third shot was set up to catch the near full moon but the clouds kept it pretty much hidden. With the short nights I was up shortly after 4am and set the timer to catch sunrise which I think is the coolest clip in the video. The cloud motion mixed with the camera slider motion is intriguing.
Download the Carrot Mountain GPS hike track here.There's a download arrow in the top right of the linked page.