Had an interesting adventure this weekend. Myself and a friend ventured up onto the Okanagan Highlands above Okanagan Falls. The 201 forest service road was immaculately groomed. Unfortunately this didn't make a difference for some cherry picker workers from Keremeos who were hitch hiking do to low fuel levels while on route to a back country rave at Clarke Lake. Being the kind Canadians we were, we picked them up and delivered them to their destination. Then ventured on to Allendale lake which is totaly new territory to me. It's a man made lake with 6 forest service rec sites.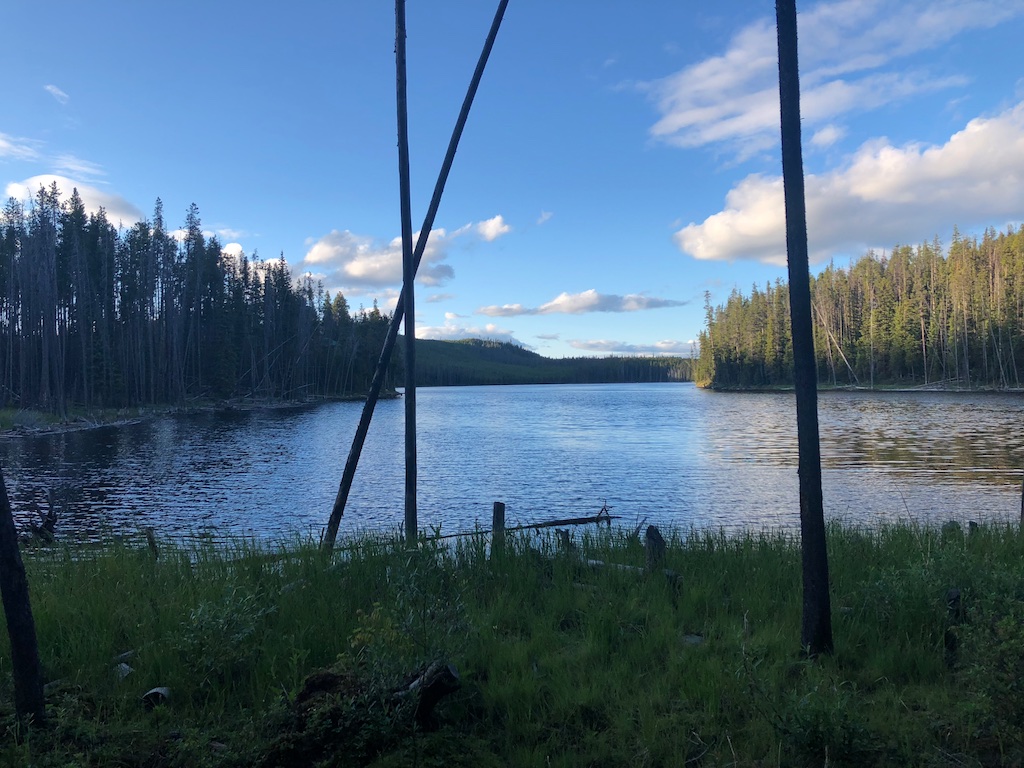 We opted to venture a bit further and try to find a spot with less humans. This took us to Solco Lake. High in elevation and off the beaten track. We managed to find ourselves a sweet campsite that was isolated from the other inhabitants of the lake. Had a moose escort on route too which was a bonus. The first 90 seconds of the video at the end of this post is some eye candy of the lake. It got very cold at night and made for some cool mist in the morning.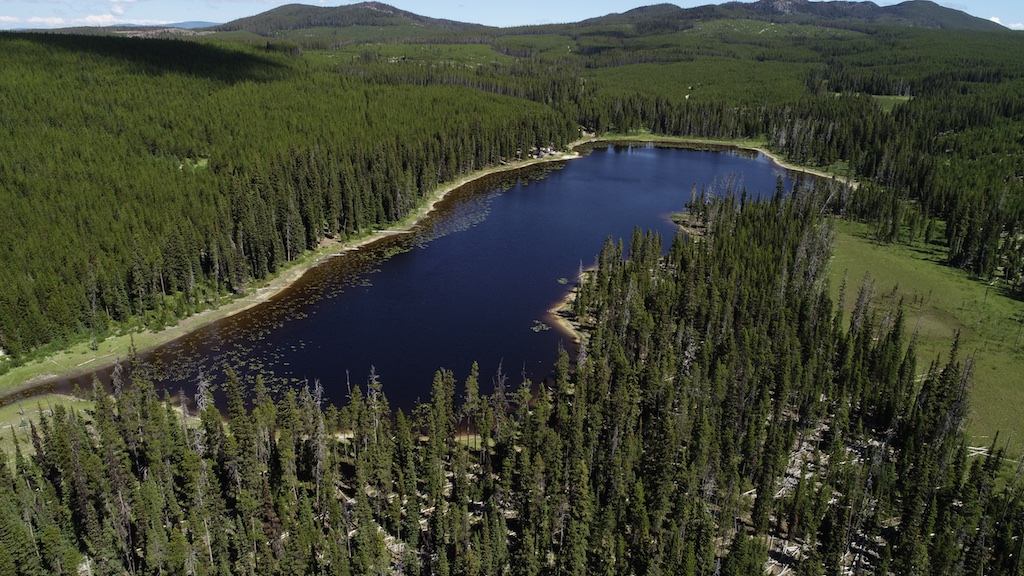 On our return into the valley we stopped for a few valley views and stumbled across a petrified log.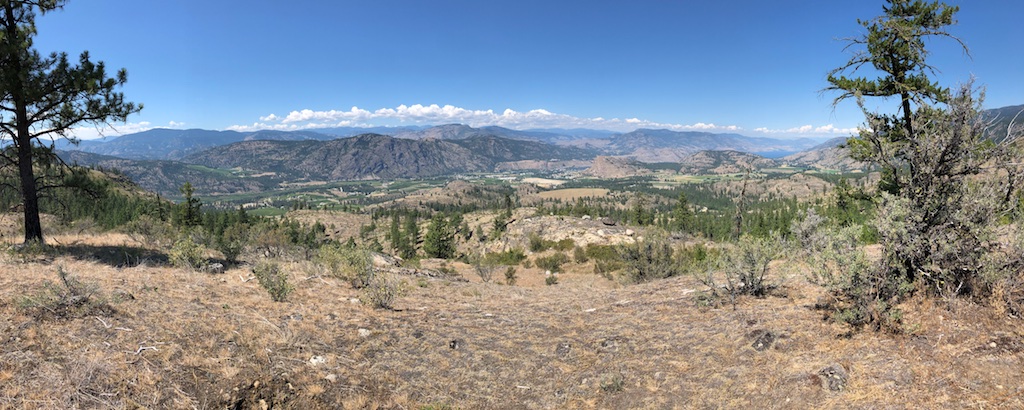 Once back in the valley we ventured through the Vaseaux Big Horn Ecological Reserve and entered into Vaseaux Creek canyon. The temperature dropped immediately as the steep canyon walls engulfed us. The creek flow was mellow enough to allow us to walk up the creek as required in some areas. Real time creek levels can be viewed here. The water level when were there was 1.029 (m).
After four km of sweet hiking we came to an interesting waterfall feature that wasn't really passable safely with our current gear. The hike up to this point provided some stunning views of rock formations. Massive cliff walls made up of many layers of different types of rock. Huge overhangs and outcroppings popped up around each new bend.
I believe this area to be not well travelled at all and makes for a great hike on a hot day. Would totally recommend, Watch for massive cacti clumps and defintely rattlesnake terrain. Allow two hours one way to reach the impassible falls. You'll need good shoes you can wear in the creek too. Check out the following video for a bunch more imagery of this magical place. Keep in mind these videos are mostly shot from the hip with my iPhone (with the exception of the timelapses) and are not representative of my day job work.
PS. The International Space Station flies through at 33 seconds.